WE PROVIDETHE BESTSERVICES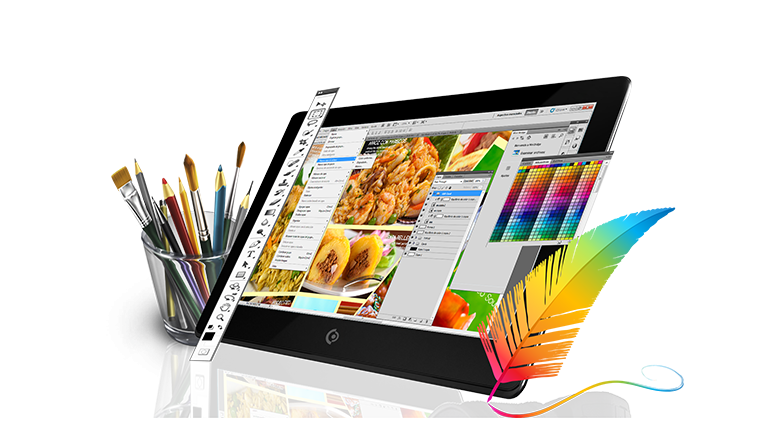 GRAPHIC DESIGNING
We design a persuasive graphic that is key to bringing attention to the brand you want to promote.
PRODUCT PACK DESIGNING
We design packs that are a balance of both the information and components of the brand.
SOCIAL MEDIA DESIGNING
A good layout is a real eye-catcher. We adapt to evolving social media techniques and forms.
LOGO DESIGNING
A good logo makes or breaks a product or service. A good design is the recall of the brand. We incorporate the essence of the brand in the logo to give a relation of what the brand is trying to sell from the first look.
FLYER DESIGNING
We summarize the key features of your product and service combined with the supporting graphics to make your flyer a foot in the door of your target audience.
BUSINESS CARD & STATIONERY
Brand stationery is of great importance in presenting your company to any new client. We design stationary that speaks out "We mean business" for our clients.
VEHICLE DESIGN & BRANDING
The best mode of keeping the recall rate high is through vehicle branding. We design the graphics that remain in the minds of your potential customers.
3D MODELLING
A three-Dimensional creation provides an understanding of the product more precisely that provides a step closer to making a decision.
CATALOG & MENU CARD DESIGNING
It helps you to attract the targeted audience as it is a great reference of material and detail information which in turn Improves your brand Identity. It is a Tailor-made content to appeal to your target customers that promotes your company off-line and establishes credibility as it focuses on brand attributes and product benefits.
POSTER DESIGNING
The main purpose of a poster is to capture the attention of the moving audience in a very short span of time. The main objective of a poster is to design carefully and precisely, that's where our expertise comes in.