WE PROVIDE THE BEST IT SOLUTIONS & SERVICES IN SHARJAH UAE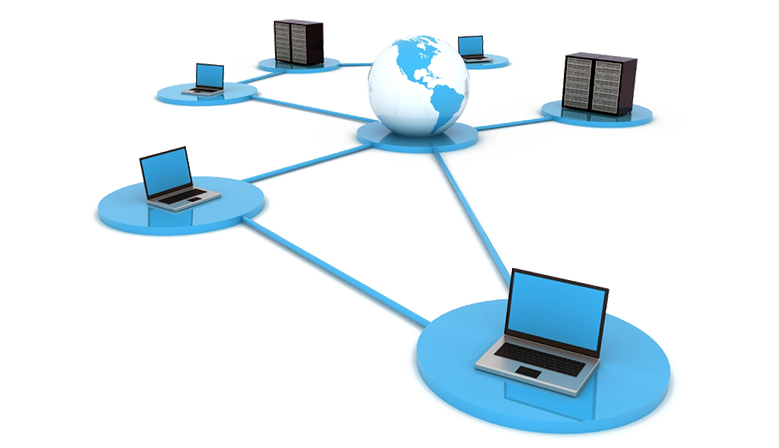 IT INFRASTRUCTURE SOLUTIONS
Seventy percent of organizations recognize that a robust IT infrastructure is crucial for optimizing business performance. At our company Sharjah UAE, we are committed to delivering IT solutions and services that will enhance your business efficiency. And also help you achieve your goals. Our team of IT experts in UAE is dedicated to providing you with the tools and support you need to stay ahead of the curve and succeed in today's fast-paced business environment.
CLOUD COMPUTING SOLUTIONS
The cloud computing solution offers a highly adaptable and resilient experience, empowering corporations to reduce computing expenses by selecting a virtualized and integrated cloud computing solution. Our team of IT experts in Sharjah, UAE specializes in various computing services, including Infrastructure as a Service (IaaS), Platform as a Service (PaaS), and Software as a Service (SaaS) in cloud computing. With our extensive knowledge and experience, we ensure that our clients receive the best possible IT service and support.
IT SECURITY SERVICES
We specialize in managing information access and enforcing ISO/IEC security standards. Our cutting-edge Services and IT solutions in UAE enables us to securely stream large amounts of data between users of varying levels within an organization. Our encryption protocols ensure that sensitive information remains confidential and protected from unauthorized access. Trust us to safeguard your data and maintain the integrity of your organization's security infrastructure.
DATA BACKUP & DR SOLUTIONS
In today's world of Big Data and Web 2.0, data backup storage is no longer an option, but a necessity. At our organization, we understand the importance of having a reliable and efficient data backup system in place. That's why we offer tailored solutions that are perfectly suited to your organization's unique needs and usage patterns. Our team of IT solution experts in Sharjah UAE will work with you to identify the most suitable backup storage options for your employees and ensure that your data is always secure and accessible.
SYSTEM SUPPORT SERVICES
Zro Pixel Sharjah UAE offers comprehensive support to ensure your business runs smoothly, covering everything from hardware and software to network maintenance. Our technical support team in UAE is equipped to handle any troubleshooting issues that may arise, providing prompt and efficient solutions to minimize downtime. Trust us to keep your business up and running at all times.
CONTRACT BASED SERVICES
We offer the option of providing our services on a contract basis, allowing us to provide the ideal candidate to offer support in accordance with your organization's structure. This approach ensures that we can tailor our services to meet your specific needs and requirements. Our team of IT professionals in Sharjah UAE is dedicated to delivering exceptional results. With our contract-based IT services, you can rest assured that you are receiving the highest quality support and guidance
SOFTWARE AND ERP SERVICES
Are you in need of a software or ERP revamp for your company? Or perhaps you're searching for the best software solution for your firm? Look no further, as we have everything you need. Our team of IT solution experts in Sharjah UAE is dedicated to providing top-notch software solutions that are tailored to meet your specific business needs. With our cutting-edge technology and innovative approach, we guarantee to deliver the best software solutions that will take your business to the next level.
IT CONSULTATION SERVICES
If you're looking to take your business to the next level, investing in IT consultation is a smart move. A good IT consultant will offer a comprehensive analysis of your current IT infrastructure and provide recommendations for improvements that will help streamline processes, increase efficiency, and reduce overall costs. Our IT consulting service team in Sharjah UAE is always with you to provide the best IT consulting services.